With the launch of my new Tweet My Blog, I have received a lot of questions from my readers and members. These question generally fall into two categories:
1) What is Twitter and why should I use it?
2) How can I use Twitter to promote my internet marketing business?
I have found a great video that explains the first question, you can watch it here: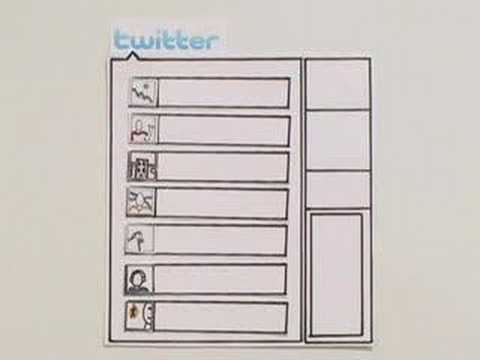 And now for explaining the marketing bit…
First of all, as the video above states, Twitter is a place where you can let people know what you are doing, in between emails and blog posts. This will help your members, customers and prospects put a face on you as the marketer. They can relate to the things you are posting and feel like they are getting to know you.
Building a solid relationship with your readers will do wonders for you bottom line. Twitter is especially powerful if you engage in conversations with your followers. Make them feel like they are part of your community, like they are special – and you are on your way to getting customer loyalty for life.
Twitter is also a very powerful way to get noticed by leaders in your industry. You want to seek out people in your industry who are more successful than you are, and add them to the list of people your are following.
When they post at Twitter, you can reply to their tweets and they will be able to read it. Don't spam them, you need to add to the conversation, offer your help on something, or post an intelligent question. If you do this the right way these "industry leaders" will start to notice you, and remember you – and trust me that's a great thing
Also sometimes these "industry leaders" will reply to you, and that is where the fun begins… All their followers will see that they have found you worth talking to, and they now have the chance to go check out your Twitter page and start following you. You are in other words becoming "famous by association", and you can really pick up a lot of new Twitter followers this way.
And then you can of course use Twitter to make announcements to your followers for example when you have put up a new post on your blog. That's where Tweet My Blog enters the picture. It will automatically ping Twitter every time you post at your blog. And the Tweet My Blog widget will help grow your Twitter following on auto pilot.
Just to sum it up… you can use Twitter to direct traffic back to your blog or site and it can be very powerful for that, especially when you build a huge following. But you have to use Twitter as a networking tool. Don't just spam your links to the world – engage in conversations, network, build relationships and post tweets that have some value. If you do that, chances are that a lot of people will click your links when you do post a "marketing tweet".
If you grab a free copy of Tweet My Blog today, you will also get a free copy of a great Twitter marketing ebook called: "A Geek's Guide To Promoting Yourself & Your Online Business In 140 Characters Or Less With Twitter". Click the banner below to grab your copy now!
Saturday, July 19th, 2008 at 9:33 pm and is filed under News. You can follow any responses to this entry through the RSS 2.0 feed. You can leave a response, or trackback from your own site.